Astra Electrical can help you with the installation or replacement of lights, power points and switches.
Whether you're working on building a new extension, or just looking to renovate a room, our team of professional tradesmen are ready to install or replace any light fittings, fans and power points in your home.
Is your house becoming overloaded with extension cords and power boards?
Get rid of these unsafe cords and let one of our qualified electrician professionally resolve this overloading issue, by removing the safety issues associated with power boards and extension cords and cables which are generally overloaded.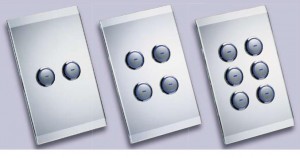 We can install new single, double or quad power points.
Need lights or switches replaced? Give us a call for prompt reliable service.