Astra Electrical realise the importance of reliable equipment that is always ready for work when you are.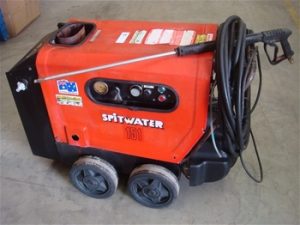 Astra Electrical offers pressure cleaner servicing that has been designed to reduce the down time and breakdown costs of running the Spitwater pressure cleaners in your business.
We can arrange a servicing schedule so you don't even have to worry about when it was last done and we can ring to you to organise a service call. We can work out with you how often it needs to be done and we'll be there to do the service.
When the service or repairs are completed you will get information showing what was done for the service or repairs and we will report to you on the condition of the units.