Electrical Services



Smoke Detectors
Smoke alarms save lives and protect property from the destruction caused by fire. Smoke alarms have a limited working life and must be replaced every 10 years to provide adequate protection for your home and family. Photo electric smoke alarms are the preferred choice by Queensland Fire and Rescue.
Ceiling Fans and Ventilation

Ceiling fans – The newer ceiling fans are a lot quieter and effectively circulate the air and cool your home, while saving energy and reducing air-conditioning costs.
Exhaust Fans – These fans remove the moisture or odour from a room and assist in the reduction of mould in bathrooms.
Hot Water Systems
We repair hot water systems and carry spare parts for most common brands.
Re-Wiring
Is the electrical wiring in your home safe ? Have you found that you overload electrical socket-outlets and experience power dips or power surges, you may need to rewire your home. The wiring in your home is subject to extreme temperatures and wear and tear.
Replacement depends on the type, age and condition of the wiring. Most older homes have had a lot of additional power points, lights and air-conditioners fitted but have not had their their old fuse boards or power supply from the street upgraded. All our rewiring work is carried out to the relevant Australian Standards.

Lighting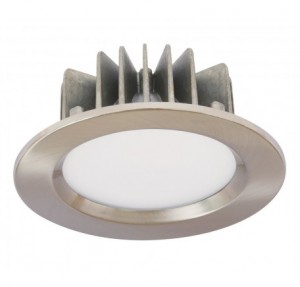 Lighting is an important part in your house design, ambiance, comfort and ongoing energy costs. The correct type of lighting needs to be chosen to suit the applications within your home.  Astra Electrical only use good quality Australian approved products from reputable suppliers.
Air-conditioning
We supply and install all leading brands of air-conditioners.
Test & Tag, RCD and Emergency & Exit Lighting
We are licensed to carry out the testing of safety switches and emergency and exit light testing and carry out test and tagging to the relevant Australian Standards
Switchboard Upgrades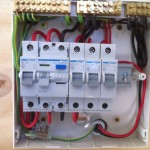 How would a customer know if they need a Switchboard Upgrade?
If you have an existing older home or purchased an older home or added Photo-Voltaic solar panels to your existing home –  there is a good chance the electrical switchboard will need upgrading.
New appliances like induction cook tops or air-conditioning may overload the old switch boards and its supply cables – this can lead to electrical fires. For your safety and the safety of your family it would be advised to have it checked by an authorised electrician.
Astra Electrical we can help you with this. We also do full electrical inspections of houses for purchasers or for safety reasons when illegal unsafe work that has been carried out by unlicensed persons has been detected.
Safety Switches

Safety switches need to be installed on all power point circuits when the property is sold. The purchaser has approximately 3 months in which to do this. Safety switches save lives and need to be regularly tested to ensure that they are working correctly. Give your family the best protection against electrocution and electric install a safety switch.
Extra Power Points
One can never have enough power points. With the new ranges and colours and styles of power points and light switches available  you can find something to suit your style and décor.
Stove and Oven Repairs
Stove or oven not working give Astra Electrical a call we carry some parts for Chef and Westinghouse ovens and stoves.
Surge Protection and more…
Surge Arrestors installed in switch boards are designed to prevent externally generated power surges into the switchboard and prevent them entering your home. This in turn protects the equipment in the home. A surge arrestor is a small investment and a good way to protect your electrical/electronic equipment and property.
Appliances
We mainly use Westinghouse and Chef Electrical Appliances due to their superior quality and readily available parts, should they be required.
Pre Purchase Electrical Inspections
While most people buying a property will have a building and pest inspection, they do not realise that this does not cover an inspection of the electrical installation and wiring of the home.
We strongly urge you to have an electrical pre purchase inspection done before purchasing any property.